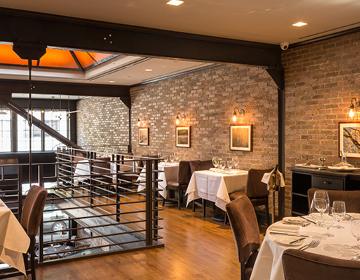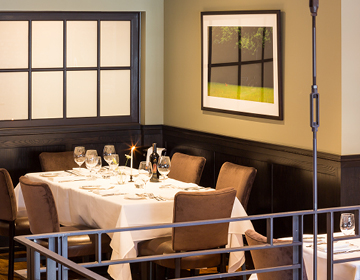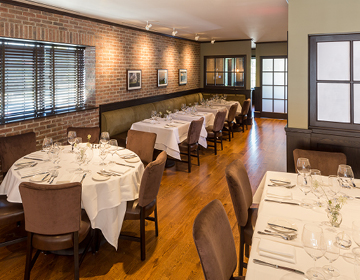 Private Dining Room
Capacity: 14
This intimate space offers a sense of privacy from our main dinning room in a beautiful setting. This room is equipped with an LCD mirror for AV and its own sound system.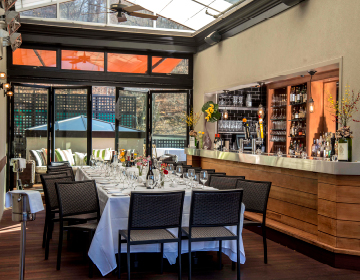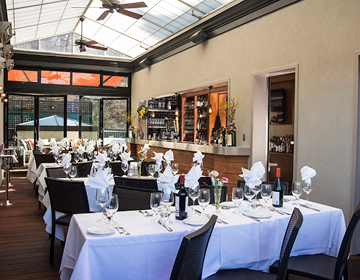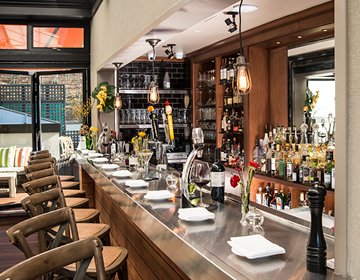 The Atrium
Seated Capacity: 20
Standing Room Capacity: 45
Sliding glass doors give you the feeling of being outside while staying cozy indoors. During the summer months, this space converts to a roof bar with an outdoor lounge area. The atrium comes with a private bar and a private bathroom. This space is fully heated and air conditioned.
Winston currently provides a variety of private dining experiences. We pride ourselves on our flexibility in accommodating our customers and would love to hear what you have in mind, please email us.