Join us for live music every Wednesday from 6pm-9pm, featuring world class musicians from the tri-state area.  Sets at 6pm and 7:45pm. We recommend making a reservation, and when calling please mention that you would like a table by the music.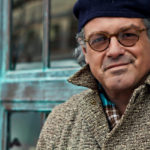 Pete Malinverni
"Malinverni is a wild cat…he digs into the piano and emerges with exotic treasure."-The Philadelphia Inquirer
Pete Malinverni is firmly established as a highly respected presence in local and national club and concert performances, as well as in Europe, South America, and Japan. A composer of great depth, passion and individuality, he has received grants from the National Endowment for the Arts, NY's Symphony Space and the Meet the Composer Foundation.